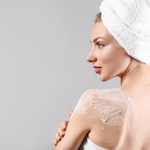 Nourishing from Head to Toe: Using Balanse NYC sprays for Hair and Body care
Balansenyc naturally nourishing sprays are becoming increasingly popular for their moisturizing and nourishing benefits for both the hair and body. In this blog, we will explore how these sprays can be used for a head-to-toe nourishing experience.
Hair Care with Balansenyc Sprays:
Hair can become dry and brittle due to heat styling, chemical treatments, and environmental factors such as sun exposure and pollution. Hair treatment sprays are an effective solution for restoring moisture and nourishment to your hair, leaving it soft, shiny, and manageable.
To use Balansenyc Hair treatment, simply spray the product evenly onto damp or dry hair and comb through. The natural oils in the sprays, such as Coconut, Bergamot, and Jojoba provide intense hydration, while the essential oils like rosemary and lavender help to strengthen hair and soothe the scalp.
Body Care with Balansenyc Sprays:
Balansenyc Body Oil spray is also a great option for body care. The natural oils in the spray provides nourishment and hydration, while the essential oils work to soothe and refresh the skin.
To use Balansenyc Body Oil, simply spray the product onto your skin and massage gently until fully absorbed. The spray can be used all over the body, including the face, neck, arms, and legs. The lightweight formula absorbs quickly, leaving the skin feeling soft, smooth, and moisturized.
Benefits of Using Balansenyc Sprays:
The benefits of using Balansenyc sprays for hair and body care are numerous. The natural ingredients provide deep hydration, nourishment, and protection, while the essential oils provide a range of therapeutic benefits such as relaxation, stress relief, and mood enhancement.
In addition, Balansenyc sprays are free from harmful chemicals and artificial fragrances, making them a safe and gentle option for all skin types. The sprays are also cruelty-free, vegan, and eco-friendly, making them a great choice for those who value sustainability and ethical beauty.
Conclusion:
Balansenyc sprays are an excellent choice for head-to-toe nourishing and moisturizing. The natural oils and essential oils in the sprays provide a range of benefits for both the hair and body, leaving you feeling refreshed, rejuvenated, and ready to take on the day. Whether you're looking to soothe dry skin or restore moisture to your hair, Balansenyc sprays are the perfect solution for natural, effective, and sustainable beauty care.