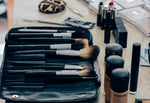 Best Affordable Foundations
Watching the makeup artists on social media can be satisfying, but in reality the products they use can be more expensive than we can afford. Balanse NYC prides itself on being an affordable brand, so we are sharing our knowledge on brands that do the same!
Here are the top 4 affordable foundations. 
Maybelline New York Fit Me Matte Foundation
This foundation retails at $6. It is the perfect foundation for shiny skin. The matte component is long lasting and hides the shine of your face underneath it. They have a wide selection of shades that fit with your skin. You can find it at places like CVS. 
Wet n Wild Photo Focus Foundation 
Starting at $5, this foundation does a great job of hiding blemishes. The name says it all: after applying it onto your skiing you will be camera ready. The applicator makes it easy to get every little drop of the bottle. Target has this in stock. 
L.A. Girl Cosmetics Pro Coverage Illuminating Foundation
This specific foundation has an impressive variety of shades and is known to be extra efficient for darker skin tones. It has color correcting properties and leaves a glowing finish with a full coverage. You can find this at Ulta for $9. 
L'Oréal Paris Infallible Pro-Matte Foundation
L'Oréal has a variety of types when it comes to this foundation line. The key to this specific foundation is to buy the waterproof one. Talk about long lasting! This foundation stays on your skiing with full coverage for the whole day. You can find it at any drugstore for $13. 

Whichever of these foundations you use, finish your makeup look with our Balase NYC Body oil spray for a radiant finish.
https://balansenyc.com/products/body-oil-spray